About Luanda
Satellite view is showing Luanda, chief seaport, largest city and the national capital of

Angola. The city is located in the north eastern part of the country at the coast to the Atlantic Ocean.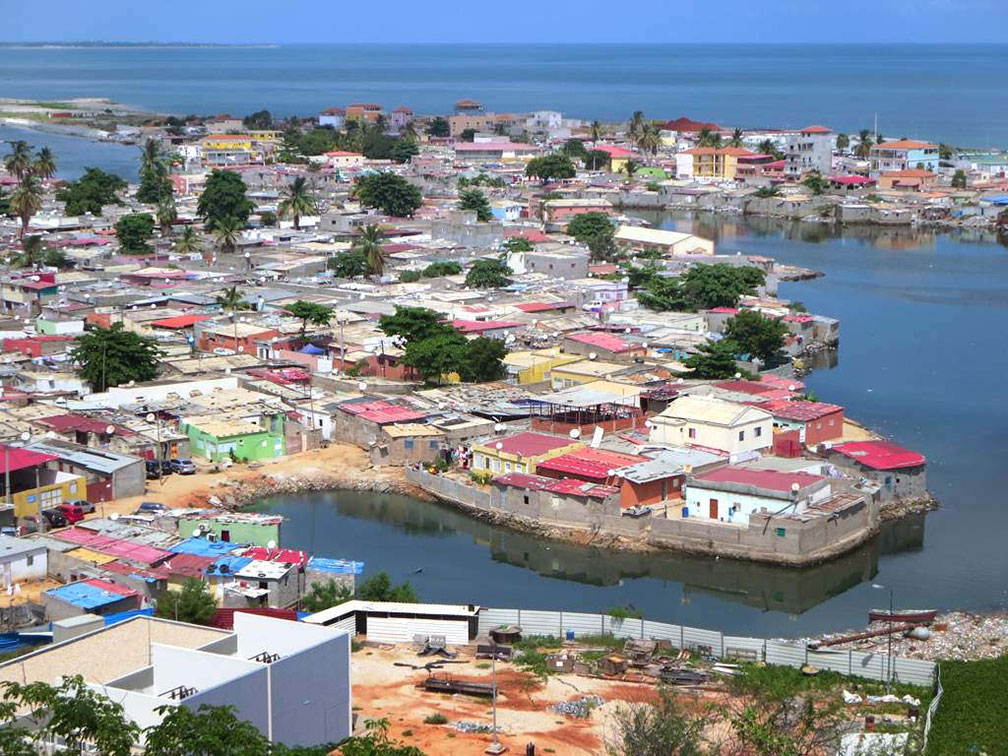 Image: David Stanley

The city was founded as São Paulo da Assunção de Loanda (St. Paul de Loanda) by the Portuguese explorer Paulo Dias de Novais in 1575. The port city served as the center of the Portuguese slave trade until the beginning of the 19th century.

The population of Luanda has exploded in recent years, about one-third of Angola's population live in Luanda, the city has a population of more than 5 million inhabitants. 50% of its residents live in poverty but Luanda is the world's most expensive city for expatriates, according to Mercer's 2011 'Cost of Living Survey'. The city won the somewhat dubious accolade for the second year.

Luanda is currently undergoing a major reconstruction, with many large developments taking place which will alter the cityscape significantly.

Angola's capital is the administrative, commercial, and educational center of the country, spoken language is Portuguese, several Bantu languages are also in use.

Just zoom in (+) to see Luanda's Rocket monument, a massive kind of tombstone built in honor of Angola's first president António Agostinho Neto.

The map shows a city map of Luanda with expressways, main roads and streets, and the location of Quatro de Fevereiro Airport (IATA code: LAD).

To find a location use the form below.