Satellite View and Map of the City of Yaoundé, Cameroon

Image: Frederic Papy
About Yaoundé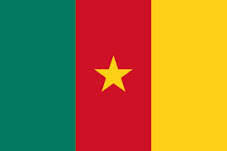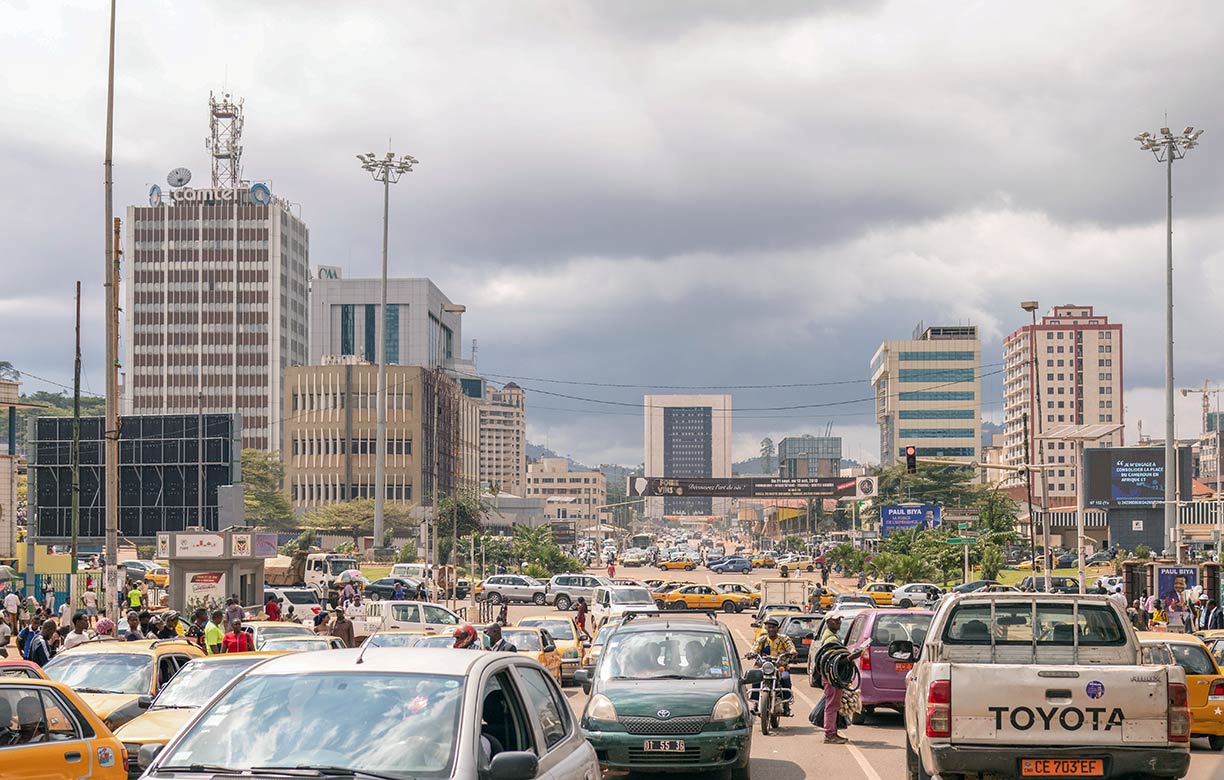 Image: Gilles van Leeuwen
The satellite and map view shows Yaoundé, after the port of Douala the second largest city and the political and national capital of

Cameroon, a West African country with a coastline at the Gulf of Guinea.

Yaoundé is, like Rome, built on seven hills, and located in the southern part of the country. The city is also the capital of Cameroon's Centre Region.

Cameroon was from 1884 to 1919 a German colony (also a protectorate).
In 1888/89, the German colonial officers and explorers Richard Kund and Hans Tappenbeck founded Yaoundé (Jaunde-Station) in the territory of the Ewondo people on behalf of the German colonial administration as a scientific research station, military outpost, and base camp for the area's rubber and ivory trade in the Cameroon hinterland.

The urban settlement became the capital of French Cameroons and developed into a transport and commercial center for the area. Belgian troops occupied the city in World War I. In 1922; it became the capital of French Cameroon (1918–1960).

Today, fast-growing Yaounde has an estimated population between 3 and 4 million people (in 2019). Spoken language is predominantly French; lingua franca in the capital is Ewondo. The official languages in Cameroon are both French and English.

The city is home to the bilingual University of Yaoundé I (www.uy1.uninet.cm) and the University of Yaoundé II.


The map shows a city map of Yaoundé with expressways, main roads, and streets, and the location of Yaoundé Ville Airport (IATA code: YAO), zoom out to find Yaoundé Nsimalen International Airport (IATA code: NSI) situated south of the city.

To find a location use the form below.
Sorry!
Google's pricing policy has made it impossible for us to continue showing Google Maps. We apologize for any inconvenience.
Google Map: Searchable map and satellite view of Yaoundé, Cameroon.
City Coordinates: 3°52′N 11°31′E
φ Latitude, λ Longitude (of Map center; move the map to see coordinates):
,
More about Cameroon
Country:

Searchable map/satellite view of Cameroon

Cameroon Country Profile

Political Map of Cameroon


Administrative Map of Cameroon
Continent:

Political Map of Africa

Relief Map of Africa

Google Earth Searchable Map of Africa

Countries of Africa

Capitals of Africa

Flags of Africa

Languages of Africa
External Links:
The Sun
Cameroon news in English.
Wikipedia: Yaoundé