About Hagia Sophia and the Blue Mosque
Hagia Sophia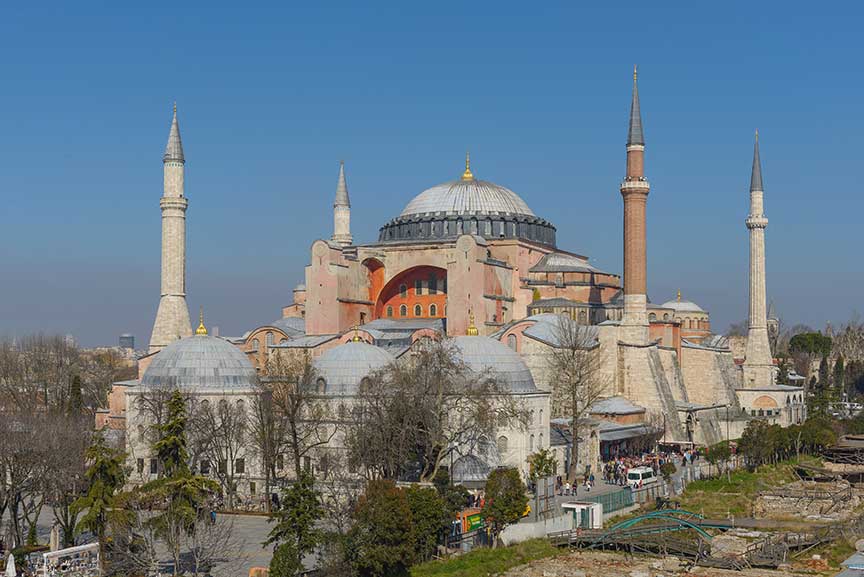 Image: Arild Vågen

Hagia Sophia, the former patriarchal basilica was originally constructed between A.D. 532 and 537 on the orders of the Eastern Roman Emperor Justinian, and was in fact the third Church of the Holy Wisdom (Hagia Sophia) to occupy the site.

At that time it was the largest cathedral in the Christian world and it became the religious focal point of the Eastern Orthodox Church for nearly 1000 years.

In 1453, Constantinople was conquered by the Ottoman Turks and Sultan Mehmed II ordered the building to be converted into the Ayasofya Mosque, The Islamic features - such as the mihrab, the minbar, and the four minarets outside - were added. It remained as a mosque until 1935, when it was converted into a museum by the Republic of Turkey.


Sultan Ahmed Mosque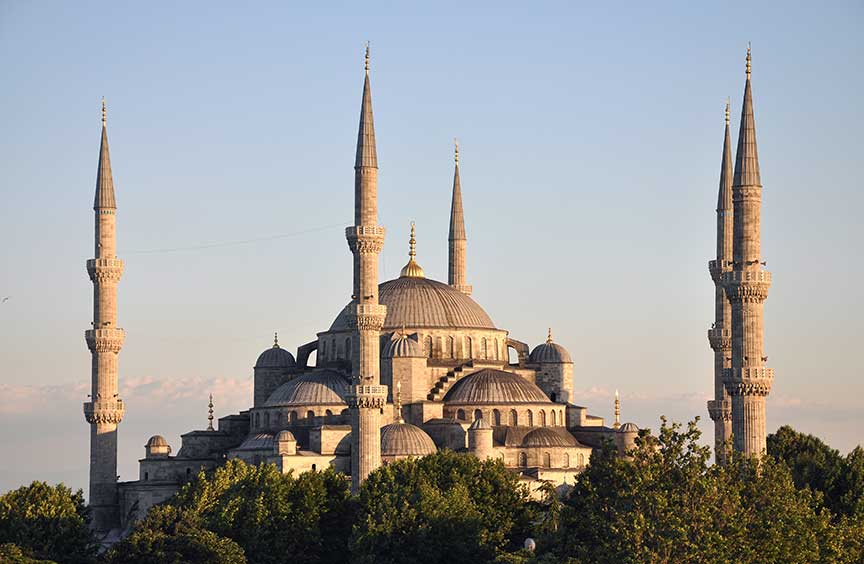 Image: Moonik

The Sultan Ahmed Mosque has become one of the greatest tourist attractions of Istanbul. The mosque is one of several mosques known as the Blue Mosque for the blue tiles adorning the walls of its interior.

Construction of the mosque with six minarets began in 1609 and was completed in 1616. It stands on a promontory between the Golden Horn and the Sea of Marmara close to Hagia Sophia in the center of historic Istanbul.

The building of the mosque is attributed to Ahmed I, the 6th Caliph of the Ottoman Caliphate and 14th Sultan of the Ottoman Empire, he was just 13 years old when he became Sultan in 1603. Ahmed I died reportedly on typhus, one year after the completion of the Blue Mosque, in 1617 at Topkapı Palace, he is buried in a mausoleum right outside the walls of the mosque.