Map is showing Bangladesh and the surrounding countries. The map also shows the country's seven administrative regions called divisions.
The divisions are named after their capitals: Barisal, Chittagong, Dhaka, Khulna, Rajshahi, Sylhet (Sylhet became the 6th division of the country in 1998 by dividing Chittagong Division), Rangpur. Rangpur was declared Bangladesh's 7th division in January 2010 by dividing Rajshahi Division.


Click on the map to see a larger political map of Bangladesh.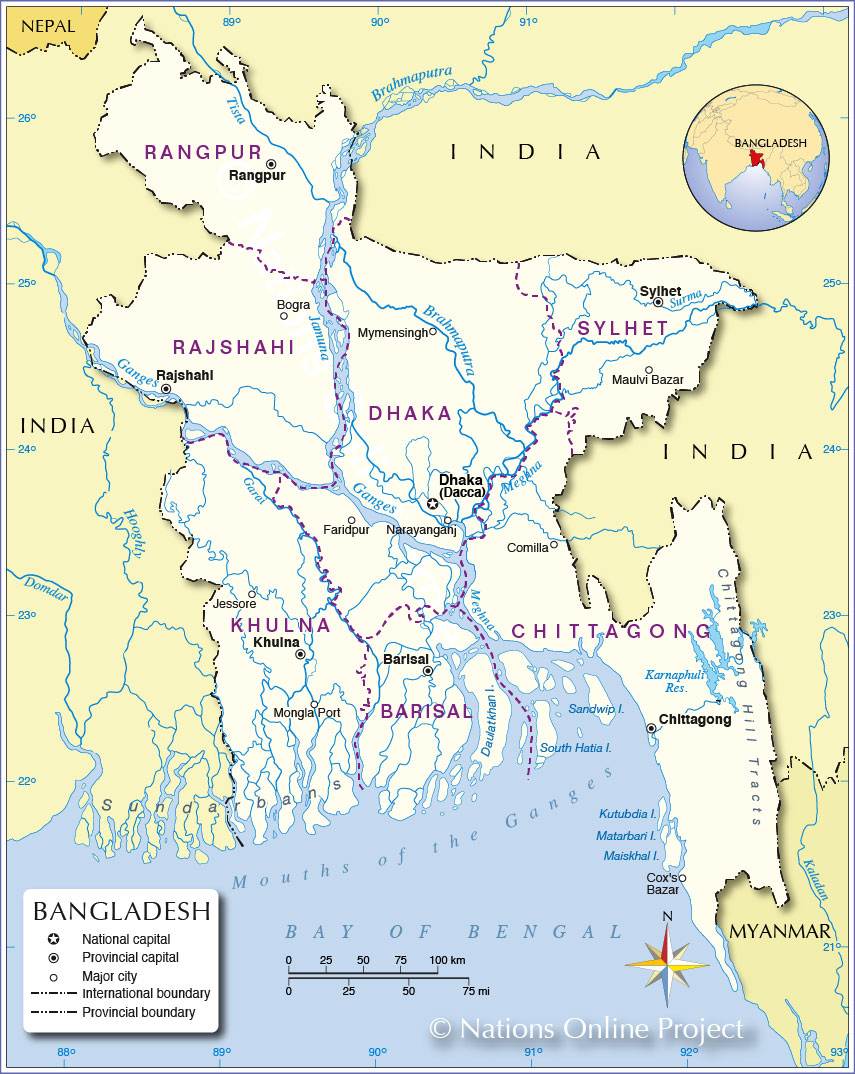 Administrative Map of Bangladesh