About Taiwan

Map is showing Taiwan, an archipelago occupied of the Republic of China, the official name for the island nation known as Taiwan and formerly known as Formosa.

The island is separated from mainland China by the Taiwan or Formosa Strait, its western coastline is about 200 km (120 mi) away from the southeastern coast of China. The island is situated between the East China Sea in north east and the South China Sea in south west, north of Luzon island of the Philippines.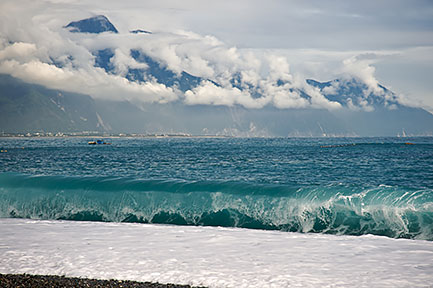 Image: Fred Hsu

In 1971, Taiwan lost its seat in the United Nations to the People's Republic of China, which regards Taiwan as one of its provinces. Taiwan is de facto a sovereign state that consists of the main island and several minor islands like Penghu, Kinmen, and Matsu. With an area of 36,188 km² it is about nine-tenth the size of Switzerland or slightly smaller than the US states of Maryland and Delaware combined.

The country has a population of 23,4 million people (in 2016). Most of the island's inhabitants live in the Changhua and Chianan plains of western Taiwan. Parallel to the eastern coast runs the Central Mountain Range, which separates the west coast from the east. Capital city is Taipei (City). Official languages are Standard Mandarin (spoken), Traditional Chinese (written) and Formosan languages, the languages of the indigenous peoples of Taiwan.

The map shows Taiwan with cities, towns, expressways, main roads and streets.
To find a location use the form below.

To find a location type: street or place, city, optional: state, country.


Local Time Taiwan:

Saturday-December-9 15:59

UTC/GMT +8 hours