About Mongolia

Map is showing Mongolia a large and sparsely populated, landlocked country in eastern Asia south of Russia and north of China. With an area of 1,564,100 km² Mongolia is twice the size of Turkey or slightly smaller than Alaska.

The area of what is now Mongolia has been ruled by various nomadic empires for centuries. In 1206, Genghis Khan founded the Mongol Empire, and his grandson Kublai Khan conquered China to establish the Yuan dynasty.

During the collapse of the Manchu-founded Qing dynasty in 1911, Mongols established the Temporary Government of Khalkha on 30 November 1911. This was before the forced abdication of Puyi, the last Qing emperor and the establishment of the Republic of China.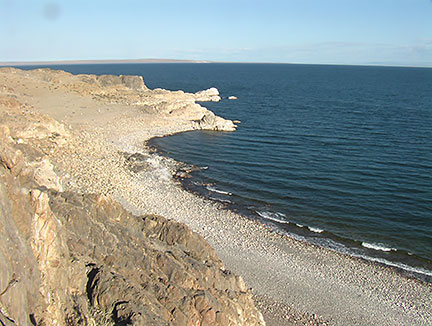 Image: Bogomolov

The "Country of Blue Sky" offers a great variety of landscapes, there is the Gobi Desert to the south east, an arid and semiarid region that is bounded by the grasslands and steppes of Mongolia and the Altai Mountains in the north.
The Nairamdal Peak of the Altai Tavan Bogd (five saints mountain) massif mountain marks the corner between the three neighboring countries in far west, nearby located on the Mongolian-Chinese border, is the Khüiten Peak, the highest mountain in Mongolia with 4374 m. And there is the mountainous region in the center of the country with the Khangai Mountains.
Between the Altai and the Khangai mountain ranges is Mongolia's Great Lakes Depression with six major fresh and saltwater lakes.

Today Mongolia has a population of just over 3 million people (2016), capital city of Mongolia is Ulaanbaatar (pop.: 1 million). Official language is Mongolian.

Countries with international borders to Mongolia are to the south the Chinese autonomous territory of Xinjiang, the Gansu province and Inner Mongolia, an autonomous region in northern China; in north (from west to east) by the republics of Altai, Tuva (Tyva), and Buryatia, and Zabaykalsky Krai, all subdivisions of the Russian Siberian Federal District.

The map shows Mongolia with cities, towns, expressways, main roads and streets. Zoom in to see the administrative boundaries of Mongolia's provinces.

To find a location use the form below. To view just the map, click on the "Map" button.

To find a location type: street or place, city, optional: state, country.


Local Time Ulaanbaatar:

Sunday-February-5 07:09

UTC/GMT +8 hours