Map is showing Dominica and its administrative regions (parish).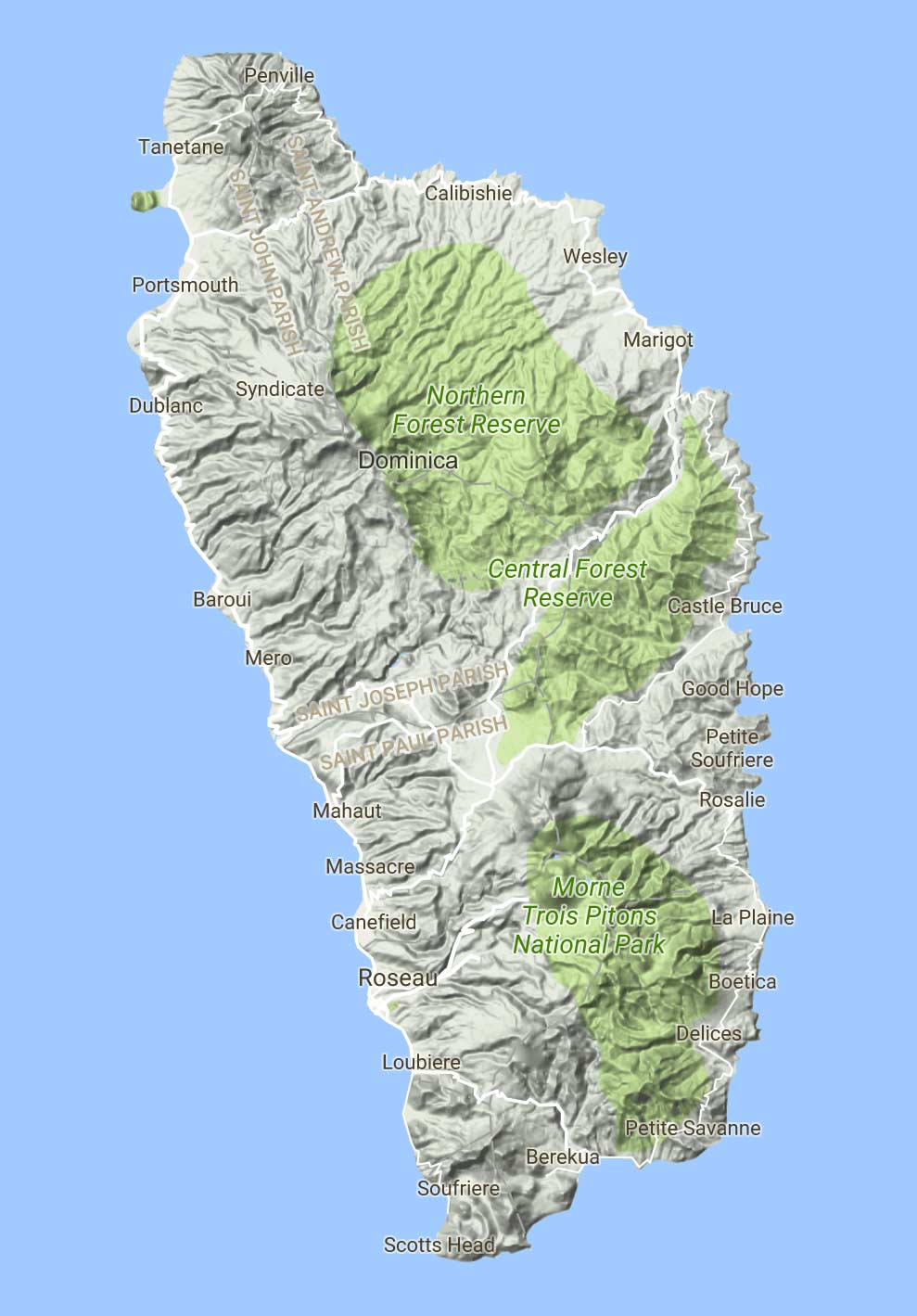 Image: Google maps

Dominica is one of the tropical islands of the Lesser Antilles situated in the eastern Caribbean, south of Guadeloupe and north of Martinique. Geographically it is the northernmost of the Windward Islands, some other sources regard it as the southernmost of the Leeward Islands. Anyhow, fact is, that The Commonwealth of Dominica is a sovereign island nation since 3 November 1978.

With a land area of 751 km² (289.5 sq mi) the island is slightly larger than Singapore, or slightly more than four times the size of Washington, DC.

Dominica is of volcanic origin, its landscape is mountainous with many rivers and streams, waterfalls, and springs, a thermally active lake (Boiling Lake), and an extensive nature park system. Because of its pristine wilderness and large tropical forests the island is known as "The Nature Island of the Caribbean". Morne Trois Pitons National Park

is a UNESCO World Heritage Site, described as 'Luxuriant natural tropical forest blends with scenic volcanic features of great scientific interest in this national park centered on the 1,342-m-high volcano known as Morne Trois Pitons.'

Dominica has a population of of 72,000 inhabitants (in 2014). Capital and largest city is Roseau, the other major population center is Portsmouth. Spoken languages are English (official) and a French based Antillean Creole (Kwéyòl). On the island are two airports, main airport is Douglas-Charles, the other is Canefield Airport just north of Roseau.

Dominica is divided into ten administrative regions called parishes (all named after an apostle or a saint). The ten parishes are: Saint Andrew, Saint David, Saint George, Saint John, Saint Joseph, Saint Luke, Saint Mark, Saint Patrick, Saint Paul, and Saint Peter Parish.



You are free to use this map for educational purposes (fair use), please refer to the Nations Online Project.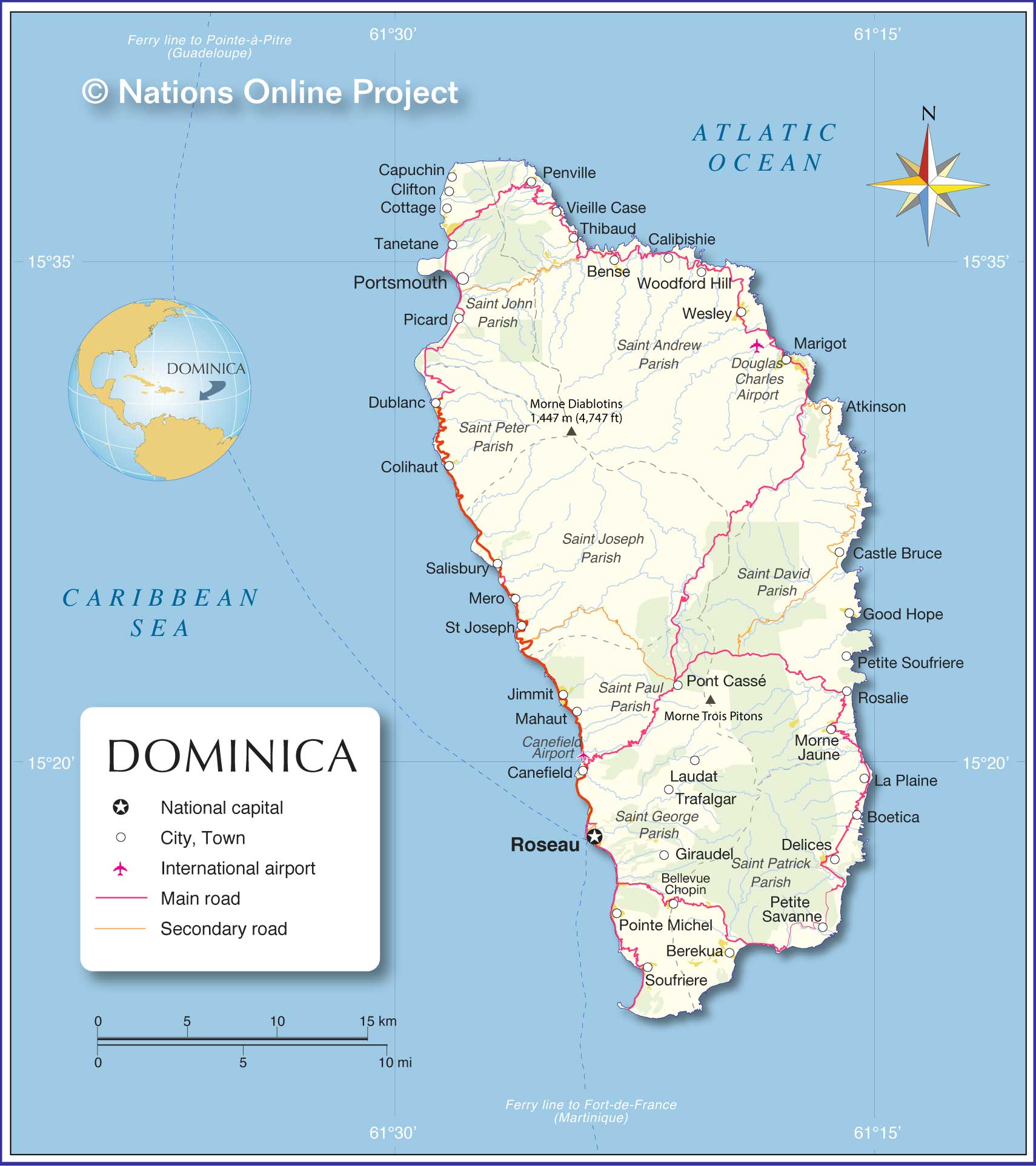 Map of Dominica with administrative divisions