About Saipan
Satellite view is showing Saipan, the largest island and capital of the United States Commonwealth of

Northern Mariana Islands (CNMI). Saipan and neighboring Tinian are located about 2,670 km east of Manila, in the Philippines, 6000 km (3700 mi) west of Honolulu, Hawaii, and about 200 km (125 mi) north east of Guam in the western Pacific Ocean.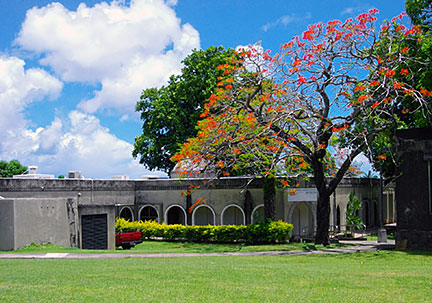 Image: Abasaa

The Northern Marianas with the three main islands of Saipan, Tinian and Rota, are part of the Marianas, Saipan is the second largest island in the Mariana archipelago, after Guam.

The main islands of the CNMI consists of limestone with fringing coral reefs, some islands to the north, like Anatahan, Pagan and Agrihan are of volcanic origin. Agrihan island is a massive stratovolcano rising from the seafloor, and with 965 m (3,166 ft) above sea level, the highest point in the archipelago and in Micronesia.

52,000 people live in the CNMI (in 2016), about 19,000 are Chamorro, indigenous Austronesian people, who assumably came from Taiwan and/or the southern coast of China and settled the islands 4000 years ago.

There are no real cities on the islands, largest urban center on Saipan is Garapan, a town with all the facilities for tourists and citizens, it is the capital of the Northern Marianas.
The waters of the island's reef-lined beaches of the densely populated western and southern coast are popular for diving and snorkeling.

Some points of interest in Saipan:
Bird Island, the marine protected area; Blue Grotto, hiking and diving highlight; Banzai Cliff, a historic site at the northern tip of the island; Forbidden Island, a bird sanctuary occupied by unfriendly spirits; Mount Tapochau, highest point in Saipan; Mañagaha Island, islet with a lagoon and sandy beaches, tourists can happily disturb the peace of nature by snorkeling, parasailing and jet skiing.

The map shows an island map of Saipan with cities, towns, main roads and streets, Saipan International Airport (IATA code: SPN) is located in the south of the island.
Zoom out to find the locations of West Tinian Airport (IATA code: TIQ) and Rota International Airport (IATA code: ROP), located on Rota island, about 111 km (69 mi) south west from Saipan.

To find a location use the form below. To view just the map, click on the "Map" button.

To find a location type: street or place, city, optional: state, country.


Local Time Northern Mariana Islands:

Saturday-December-9 04:56

UTC/GMT +10 hours