About Pago Pago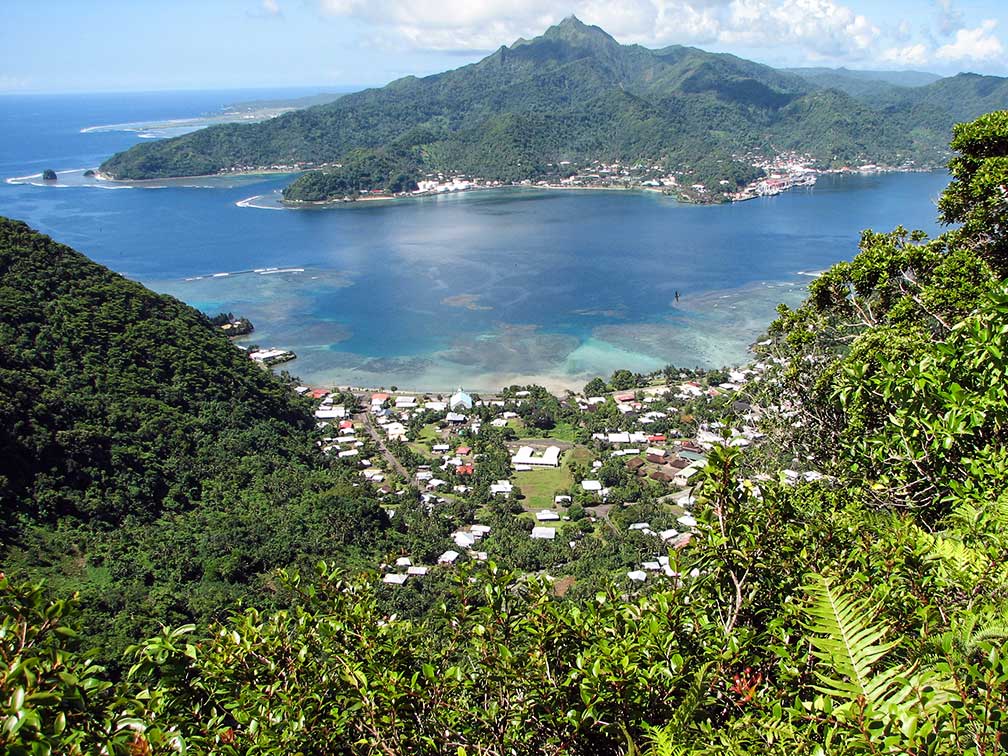 Image: nps.gov
Satellite View is showing Pago Pago, territorial capital of the U.S. territory of

American Samoa. The village of Fagatogo is the territory's official seat of government, located within Pago Pago Harbor, on the island of Tutuila, a basaltic volcanic island. Tutuila is the largest and most populous island of American Samoa.

There are several villages in the urban agglomeration of Pago Pago which is located along the shore of "Pago Pago harbor", the urban agglomeration has a population of about 11,500 people.

Official languages are English and Samoan, a Polynesian language, most people are bilingual.



Pago Pago points of interest:

Maugaoali'i Government House (the official residence of the Governor and First Lady)

National Marine Sanctuary of American Samoa (Fagatele Bay marine life, a coral reef ecosystem within an eroded volcanic crater - americansamoa.noaa.gov)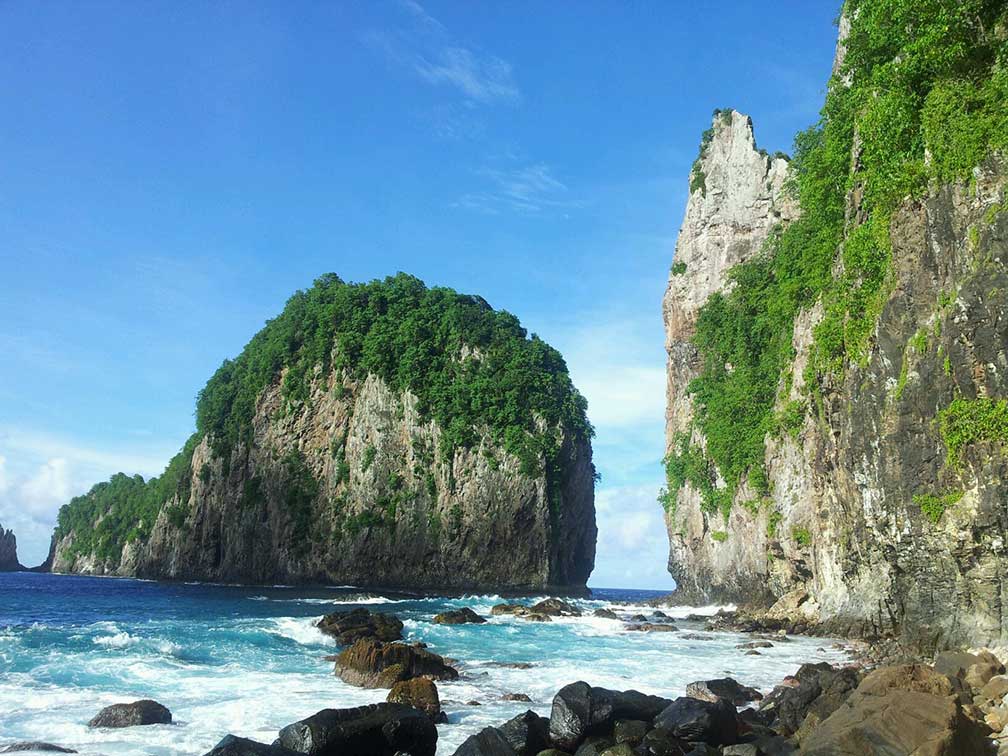 Image: Richie Nomura
Fagatogo Marketplace (shopping Polynesian style)
Utulei Beach Park (beach, governor's office and the derelict Rainmaker Hotel)
Tia Seu Lupe Park (star mound, a massive stone platform, formerly a sacred gathering place for the pigeon-catching festivities. The Pacific Pigeon (lupe) is Samoa's royal bird)

Jean P. Hudson Museum (artifacts of early Polynesian life and - a moon rock)
In the late 1960s and early 1970s, American Samoa played a pivotal role in five of the Apollo Program missions. Astronauts returned to Earth just a few hundred miles from Pago and were transported to the islands en route home to the mainland.

National Park of American Samoa (the only American National Park unit south of the equator is distributed across three islands: Tutuila, Ofu, and Ta'ū. The park preserves the only mixed-species tropical rainforest and cloud forests, coral reefs, habitat of fruit bats, and the Samoan culture)


The map shows a island map of Pago Pago with main roads and streets, zoom out to find Tafuna Airport (IATA code: PPG) located southwest of the central business district of Pago Pago.

To find a location use the form below. To view just the map, click on the "Map" button.

To find a location type: street or place, city, optional: state, country.


Local Time American Samoa:

Thursday-December-7 19:48

American Samoa Time: UTC -11 hours