About Tarawa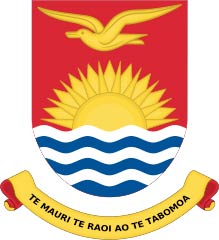 Satellite view and map of Tarawa; the atoll is one of the Gilbert Islands and part of

Kiribati
, an island nation in the middle of the Pacific Ocean along both sides of the equator.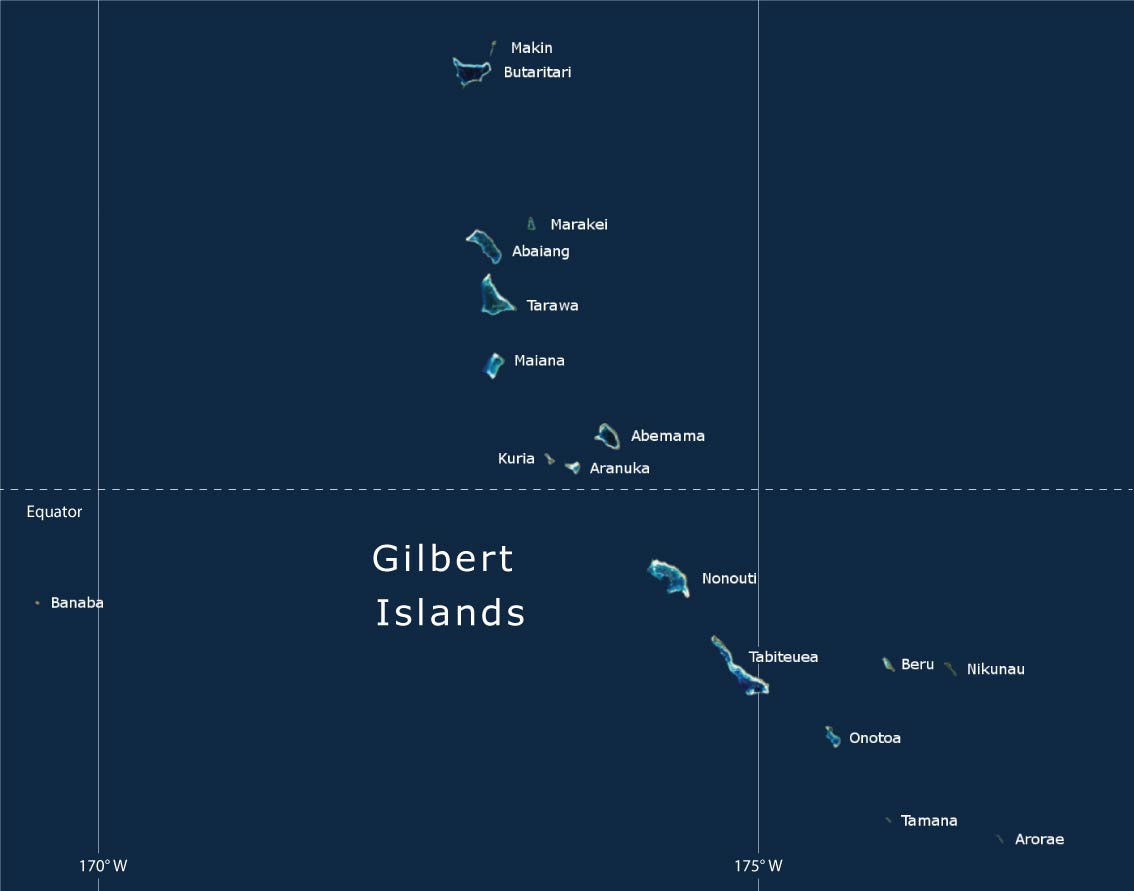 Image: Map based on a work by Szczureq
Several clusters of islands constitute Kiribati (pronounced Kiribass), including the Gilbert Islands, the Line Islands, the Phoenix Islands, and Banaba (Ocean Island). The 33 raised coral atolls are scattered over a vast area. It takes several hours of flight time to get from the western to the eastern islands. 3,300 km (2,000 mi) of open sea lie between Tarawa and
Kiritimati
.
Tarawa, the main island of the Gilbert Group, is located north of the small Maiana Island (not to be confused with the
Mariana Islands
) and south of Abaiang Island. The atoll consists of a narrow strip of land between the lagoon and the ocean. Its villages are connected by one main road.
South Tarawa functions as the capital of the Republic of Kiribati. The chief administration center of Kiribati is located in and around the village of Bairiki in the southern part of Tarawa. The State House, the National Stadium, several churches, a shopping mall, a hotel, a bank, and the Bairiki Ferry Terminal are the towns main attractions. The parliament building is since 2000 in Ambo.
About 50,000 people live in South Tarawa, about half of the country's entire population. Spoken
languages
are the Gilbertese language (I-Kiribati) and English.
Bonriki International Airport
(
IATA code
: TRW), 22.5 km to the east of Bairiki, is the main gateway to the country. Nearest international airports are
Majuro
(
Marshall Islands
),
Nauru
(Pleasant Island), Kosrae (
Federated States of Micronesia
), and
Funafuti
(
Tuvalu
).
To find a location use the form below.