Map is showing Libya with surrounding countries, states borders, provinces boundaries, the national capital Tripoli, provincial capitals, cities, main roads and major airports.

Administrative Divisions of Libya

Since 2007 the Libyan state is divided in 22 administrative units so called districts (Arabic singular sha'biyah, plural sha'biyat).

The districts are:
Al Butnan (Tobruk) · Al Jabal al Akhdar (Al Bayda) · Al Jabal al Gharbi (Gharyan) · Al Jfara (Al 'Aziziyah) · Al Jufrah (Hun; Houn) · Al Kufrah (Al Jawf) · Al Marj (Al Marj) · Al Murgub (Al Khums) · An Nuqat al Khams (Zuwarah) · Al Wahat (Ajdabiya) · Az Zawiyah (Az Zawiyah) · Benghazi (Benghazi) · Darnah (Darnah) · Ghat (Ghat) · Misratah (Misurata) · Murzuq (Murzuq) · Nalut (Nalut) · Sabha (Sabha) · Surt (Surt) · Tarabulus/Tripoli (Tripoli) · Wadi Al Hayaa ( Awbari) · Wadi Al Shatii (Adiri)


Click on the map to enlarge.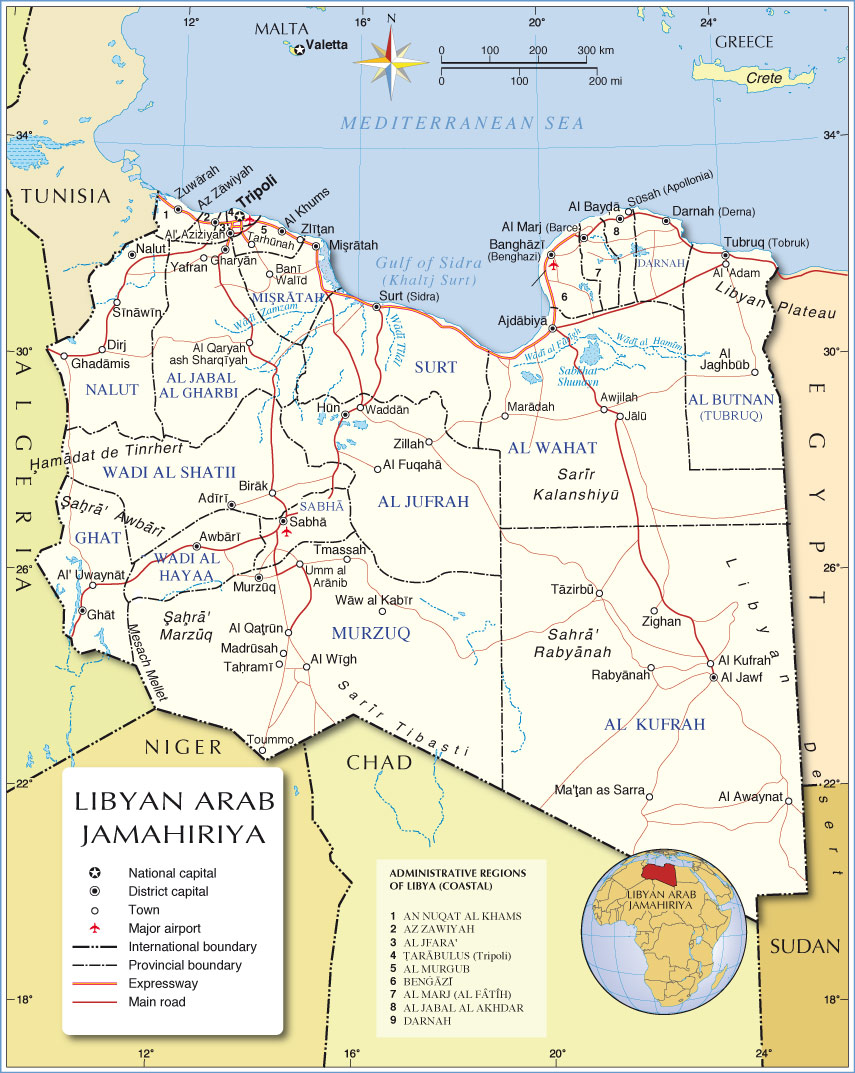 Administrative Map of Libya