Map is showing Ecuador's primary administrative divisions.

The country is divided into 24 provinces (Spanish: provincias, singular – provincia).

Provinces of Ecuador (Province capital in parenthesis):
Azuay (Cuenca), Bolívar (Guaranda), Cañar (Azogues), Carchi (Tulcán), Chimborazo (Riobamba), Cotopaxi (Latacunga), El Oro (Machala), Esmeraldas (Esmeraldas), Galápagos (Puerto Baquerizo Moreno), Guayas (Guayaquil), Imbabura (Ibarra), Loja (Loja), Los Ríos (Babahoyo), Manabí (Portoviejo), Morona Santiago (Macas), Napo (Tena), Orellana (Puerto Francisco de Orellana), Pastaza (Puyo), Pichincha (Quito), Santa Elena (Santa Elena), Santo Domingo de los Tsáchilas (Santo Domingo de los Colorados), Sucumbíos (Nueva Loja), Tungurahua (Ambato), Zamora-Chinchipe (Zamora)


Click on the map to enlarge.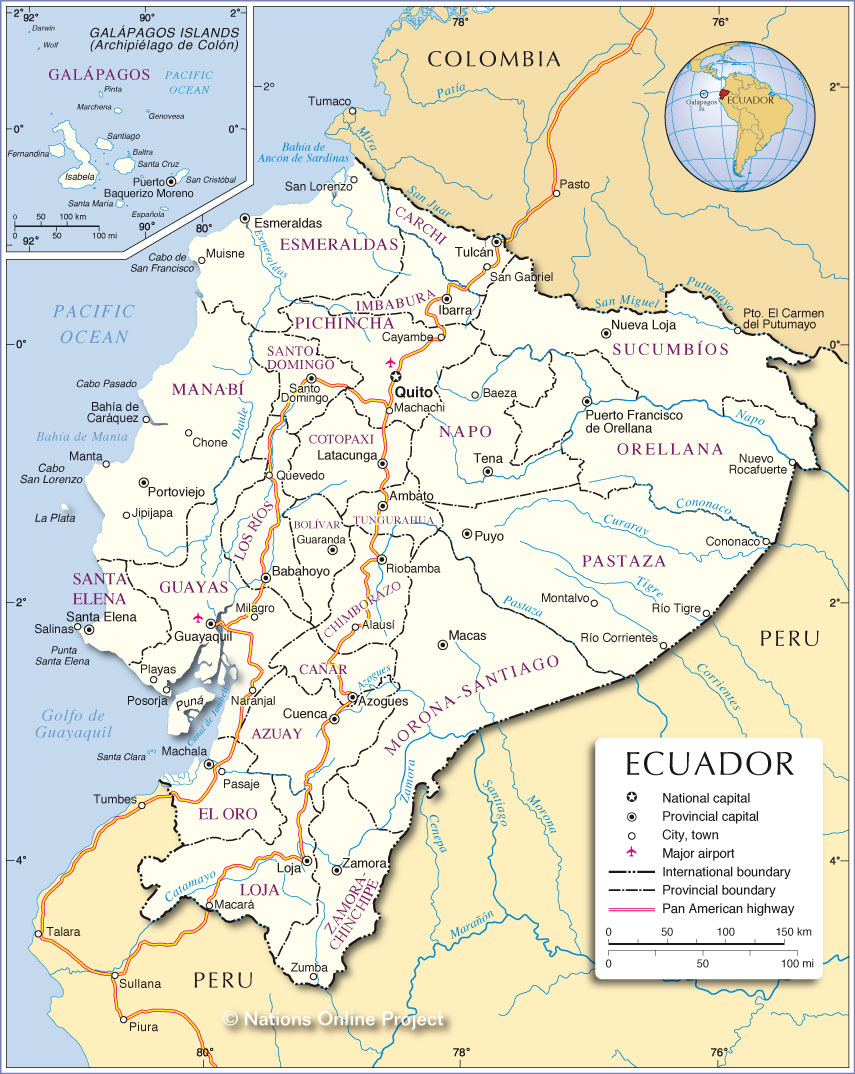 Administrative Map of Ecuador