He is the helper of Xuanzang ('The Tang Monk') and he looks like a terrible monster, partly human, partly pig, who often gets himself and his companions into trouble by his laziness, his gluttony and his propensity for lusting after pretty women. He is jealous of Sun Wukong ('The Monkey King'), always trying to bring him down. His Buddhist name 'Zhu Wuneng' is given to him by Guan Yin. The name means 'reincarnated pig who is aware of ability, pig who rises to power', referring to the fact that he values himself highly, forgetting his own appearance. Xuanzang gave him the nickname 'Bajie', meaning 'eight restraints eight commandments' to remind Zhu Bajie of his Buddhist diet.

According to legend, demons and monsters believed they would obtain immortality by eating the flesh of a holy man. Zhu Bajie though vowed to protect Xuanzang during Xuanzang's journey to India to retrieve Buddhist sutras in order to atone for their sins in Heaven. Zhu Bajie was once a minor deity, kicked out from Heaven for his wrongdoings.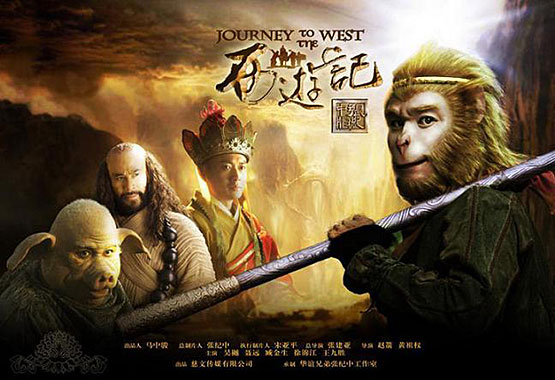 Journey to the West, the Chinese television series adapted the novel of the same title.