Administrative Map of Rwanda (shows Rwanda's new provinces)
The five provinces of Rwanda
Rwanda is divided into five provinces (intara), the provinces act as intermediary between the national government and their constituent districts (uturere).

The map shows the new provinces of Rwanda:

The Southern Province, the Northern Province, the Western Province, the Eastern Province, and Kigali Province, which is a province-level city and the capital of Rwanda.

Click on the map to enlarge.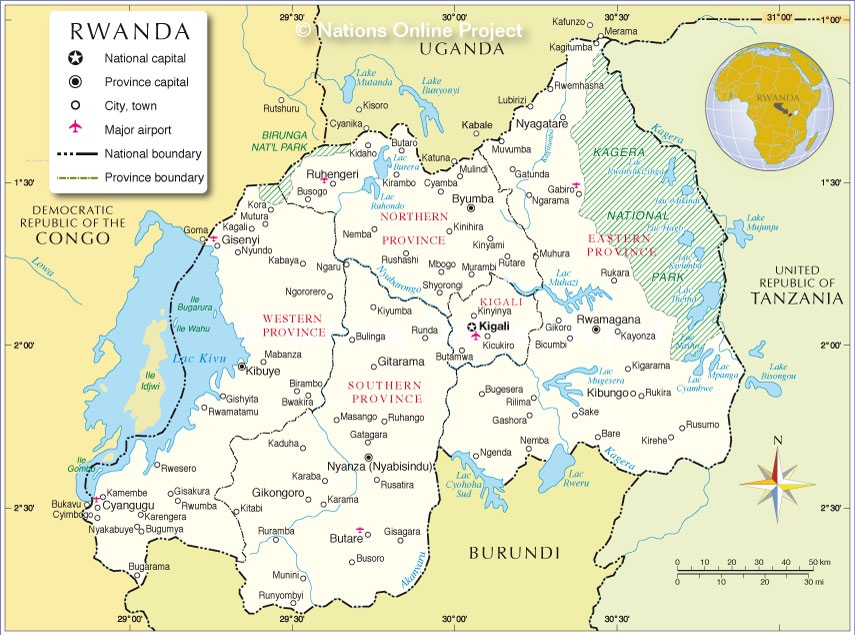 Administrative Map of Rwanda