Map is showing Malawi, a landlocked country in southern central Africa in the Great Rift Valley, on the western shore of Lake Nyasa.
The map shows the country with international borders, provincial boundaries, the national capital Lilongwe, regional capitals, district capitals, cities and towns, and major airports.

Click on the map to see a detailed map of Malawi.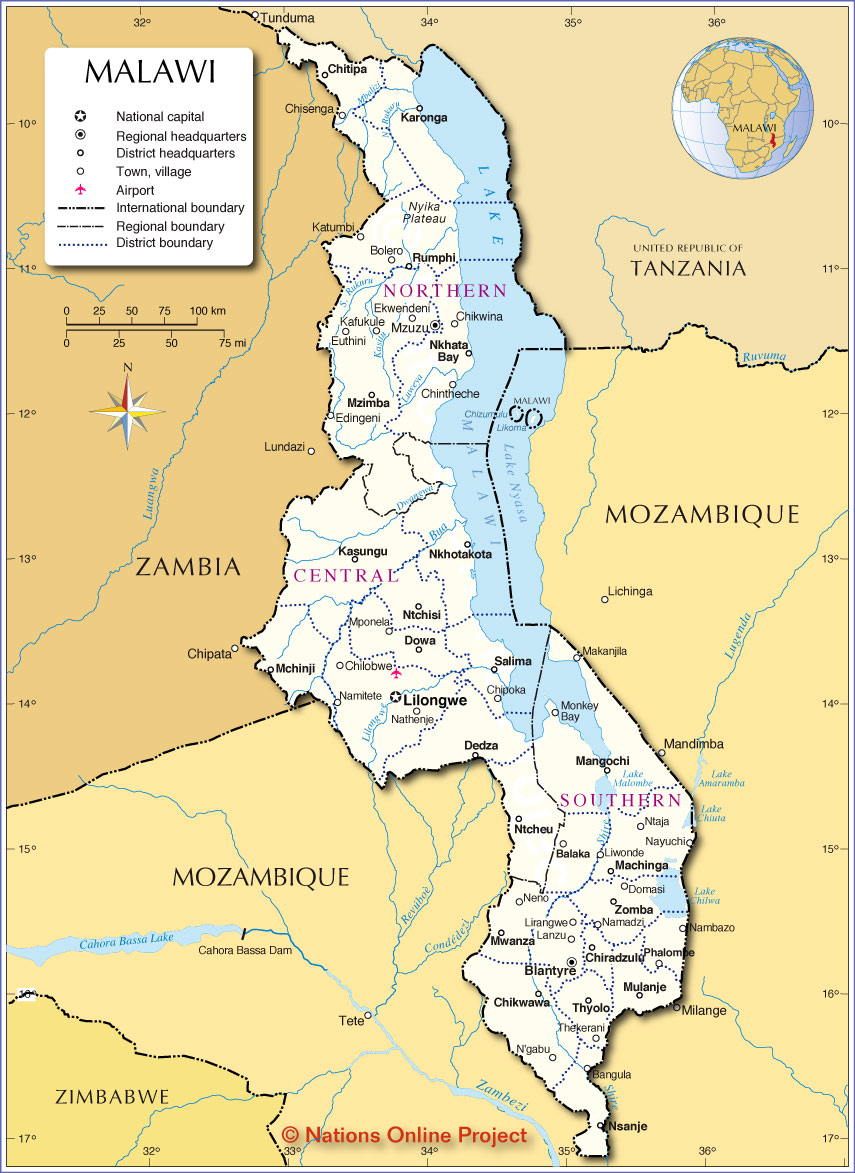 Administrative Map of Malawi

Malawi is divided into three regions and subdivided into 28 districts.

Malawi Regions (province capitals in parenthesis):
The Northern Region (Mzuzu), the Central Region (Lilongwe), and the Southern Region (Blantyre).

Malawi's 28 districts are named after their capitals:

Northern Region:
Chitipa, Karonga, Likoma, Mzimba, Nkhata Bay, Rumphi

Central Region:
Dedza, Dowa, Kasungu, Lilongwe, Mchinji, Nkhotakota, Ntcheu, Ntchisi, Salima.

Southern Region:
Balaka, Blantyre, Chikwawa, Chiradzulu, Machinga, Mangochi, Mulanje, Mwanza, Nsanje, Thyolo, Phalombe, Zomba, Neno

See a list of Malawi's cities and towns in Political Map of Malawi