About Pago Pago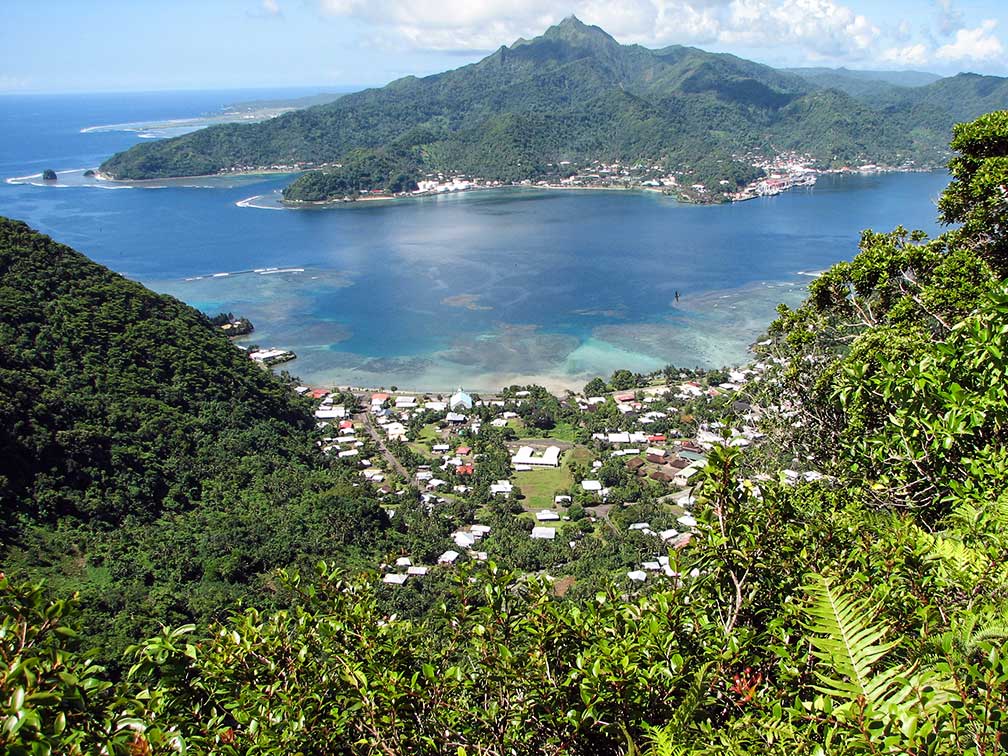 Image: nps.gov

Satellite View is showing Pago Pago, territorial capital of the U.S. territory of

American Samoa. The village is located on Pago Pago Harbor, on the island of Tutuila, largest and most populous island of American Samoa.
Pago Pago is one of several villages in the urban agglomeration of Pago Pago, located along the shore of "Pago Pago harbor", the urban agglomeration has a population of about 11,500 people.

Official languages are English and Samoan.

The map shows a island map of Pago Pago with main roads and streets, zoom out to find Tafuna Airport (IATA code: PPG) located southwest of the central business district of Pago Pago.

To find a location use the form below. To view just the map, click on the "Map" button.

To find a location type: street or place, city, optional: state, country.


Local Time American Samoa:

Saturday-July-30 22:27

American Samoa Time: UTC -11 hours