Map is showing Tunisia and the surrounding countries with international borders, provinces boundaries, the national capital Tunis, provinces capitals, major cities, main roads, railroads and airports.



Primary Administrative Divisions of Tunisia
Tunisia is divided into 24 units called governorates (Wilayah), The governorates are named after their capital city:
Ariana, Béja, Ben Arous, Bizerte, Gabès, Gafsa, Jendouba, Kairouan, Kasserine, Kebili, Kef, Mahdia, Manouba, Medenine, Monastir, Nabeul, Sfax, Sidi Bouzid, Siliana, Sousse, Tataouine, Tozeur, Tunis, and Zaghouan.

Note: regional borders provided by Center for International Earth Science Information Network (CIESIN) and Wikipedia

Click on the map to enlarge.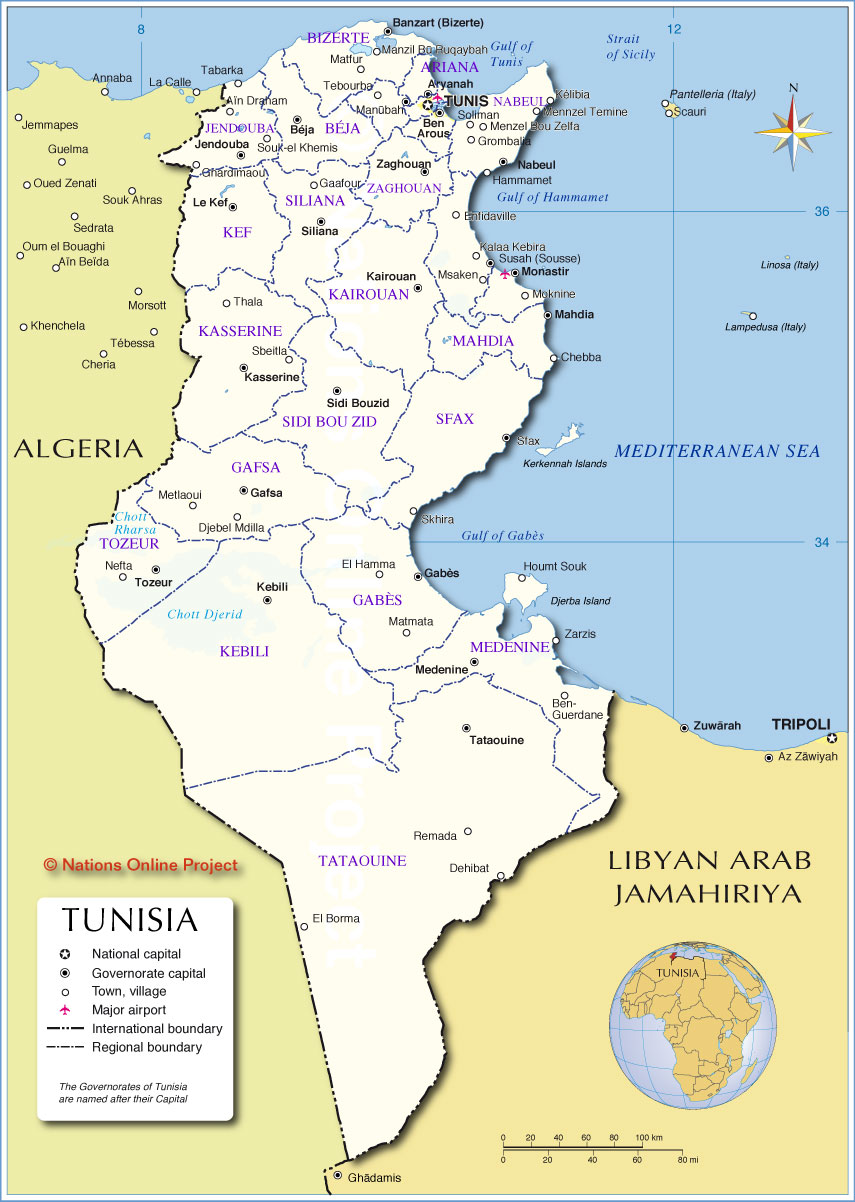 Administrative Map of Tunisia