About Sofia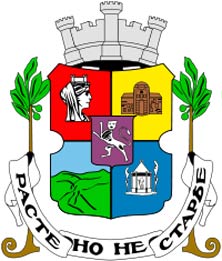 Satellite view is showing Sofia (София), largest city and the national capital of

Bulgaria, located in the center of the Balkan Peninsula, in western Bulgaria. Mount Vitosha, the 2,292 m high mountain south of the city is a symbol of Sofia and depicted on the city's coat of arms.

Sofia is one of the oldest European cities with a history of more than 7000 years. 2000 years ago the city was known as Ulpia Serdica. Around 29 B.C., the settlement was conquered by the Romans. During the reign of Emperor Trajan (98-117) the locality became a municipium, the second-highest rank of a Roman city. Ulpia Serdica was expanded by the Romans who built protective walls with defense towers, public baths, administrative and religious buildings, a civic basilica and a large amphitheater called Bouleutherion.


Photo: Nenko Lazarov

Today the city has a population of 1.3 million inhabitants (2013). Spoken language is Bulgarian which is closely related to Russian.

Sofia is the administrative, cultural, economic, and educational center of the country. Many of the major universities, like the Sofia University, cultural institutions and commercial companies of Bulgaria are located in the city.

Some points of interest: National Historical Museum (Bulgaria's largest museum), National Archaeological Museum (the museum is housed in the largest and oldest former Ottoman mosque in the city), National Art Gallery (offers over 50,000 pieces of Bulgarian art), Earth and Man National Museum (one of the biggest mineralogical museums in the world)
There are a lot of churches in the city, second oldest is Saint Sofia, a Byzantine style church from the 6th century. Boyana Church

, a medieval Bulgarian Orthodox church from the early 11th century is a UNESCO World Heritage Site. Church of St. George, the church from the Early Christian period is considered the oldest building in Sofia, built by the Romans in the 4th century. Sofia Synagogue (largest synagogue in Southeastern Europe), Alexander Nevsky Cathedral (Bulgarian Orthodox basilica, serves as the cathedral church of the Patriarch of Bulgaria).

The map shows a city map of Sofia with expressways, main roads and streets, zoom out to find the location of Sofia's Vrazhdebna Airport (IATA code: SOF), located about 8.5 km (5.3 mi) by road, east of the city.

To find a location use the form below.

To find a location type: street or place, city, optional: state, country.


Local Time Bulgaria:

Wednsday-June-20 21:18

Standard Time Zone (EET): UTC/GMT +2 hours
Daylight Saving Time in use from end of March until end of October: time zone offset: UTC/GMT +3 hours