About Skopje

Satellite view is showing Skopje (Скопје), largest city and the national capital of the

Republic of Macedonia. Skopje is located in north western part of the country, enclosed in the Skopje valley at the upper reaches of the Vardar (or

Axios river

in Greek), the country's main river. The city is a way-station on a major Balkan route between Athens, Thessaloniki and Belgrade.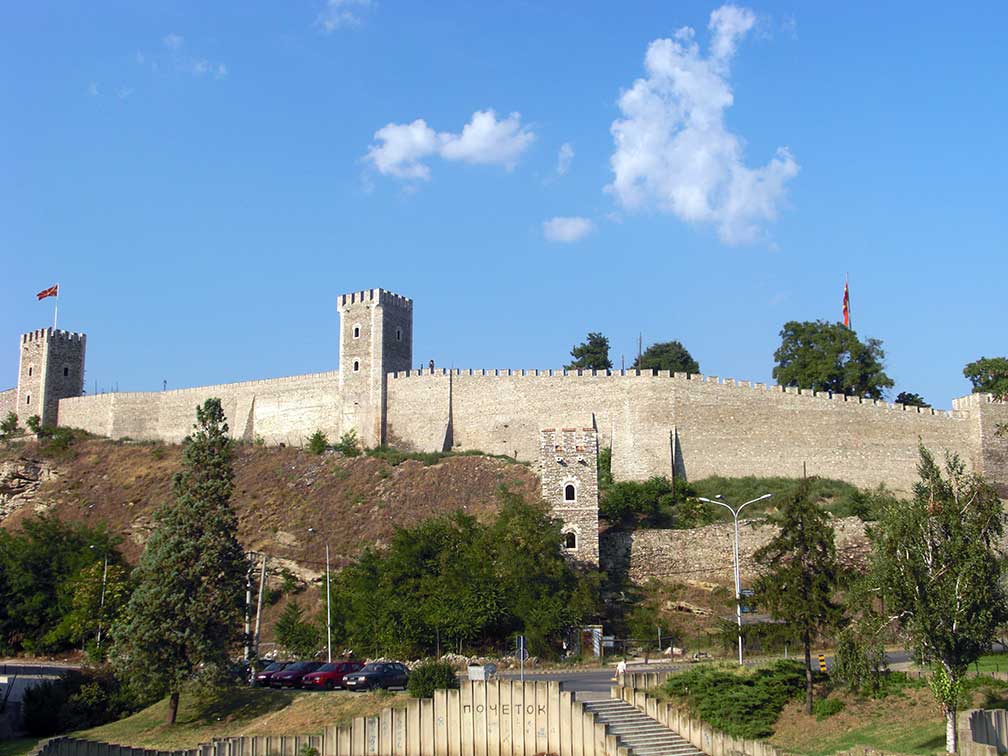 Image: Yemc

Like many settlements in the Mediterranean the site has a long history. In the second century BC the area was for some times the center of the Dardanian Kingdom, an Illyrian or Thracian tribe. More reliable sources state that in the first century the site (now on the outskirts of Skopje) became a Roman colony with the settling of mainly veteran legionnaires. The foundation of permanent military camps was an established method of the Romans to secure conquered territory and to maintain presence. The place was then known as "Colonia Flavia Scupinorum" (Scupi). In 518 AD Scupi was largely destroyed by an earthquake. A successor town was later built nearby.

Today Skopje is a primate city, the principal city of the nation and the center of governmental power, it is the political, cultural, and economic hub of the country. It is also the center of higher education.

The city has a population of 540,000 inhabitants (in 2012), this is more than one-forth of the entire population of the Republic of Macedonia. Most widely spoken language is Macedonian (official).


The map shows a city map of Skopje with expressways, main roads and streets, zoom out to find the location of Skopje's Alexander the Great Airport (IATA code: SKP), located about 22.5 km (14 mi) by road (via Boulevard Alexander the Great and A4), southeast of the city.

To find a location use the form below.

To find a location type: street or place, city, optional: state, country.


Local Time Skopje:

Wednsday-July-27 19:13

Standard Time Zone (CET): UTC/GMT +1 hour
CEST (Daylight Saving Time) in use from end of March until end of October: time zone offset: UTC/GMT +2 hours