Searchable Map and Satellite View of San José using Google Earth Data
Satellite view is showing San José, largest city and the national capital of

Costa Rica, located on the Valle Central plateau (1,16o m above sea-level) in central Costa Rica. The city is the political and economical center of the country.
San José has a population of about 300,000 inhabitants. Official language is Spanish, English is commonly taught in educational institutions.

The map shows a city map of San José with expressways, main roads and streets, and the location of Tobías Bolaños Airport (IATA code: SYQ), zoom out to find the location of Juan Santamaría International Airport (IATA code: SJO) about 20 km (13 mi) northwest of the city center.

To find a location use the form below.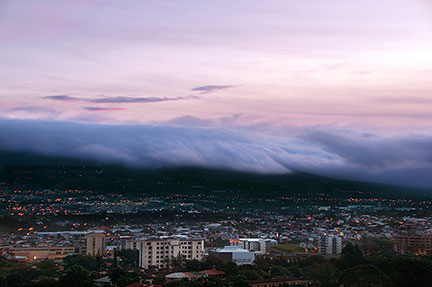 Sun rise over San Josè, Costa Rica - Photo: Armando Maynez