Satellite view showing Novosibirsk, the third largest city in the

Russian Federation. It is the largest city in Asian Russia located on the banks of the Ob River in the West Siberian Plain, close to the Salair Ridge in central south of Russia. Its name is a little bit like New York, because it translate to New Siberia.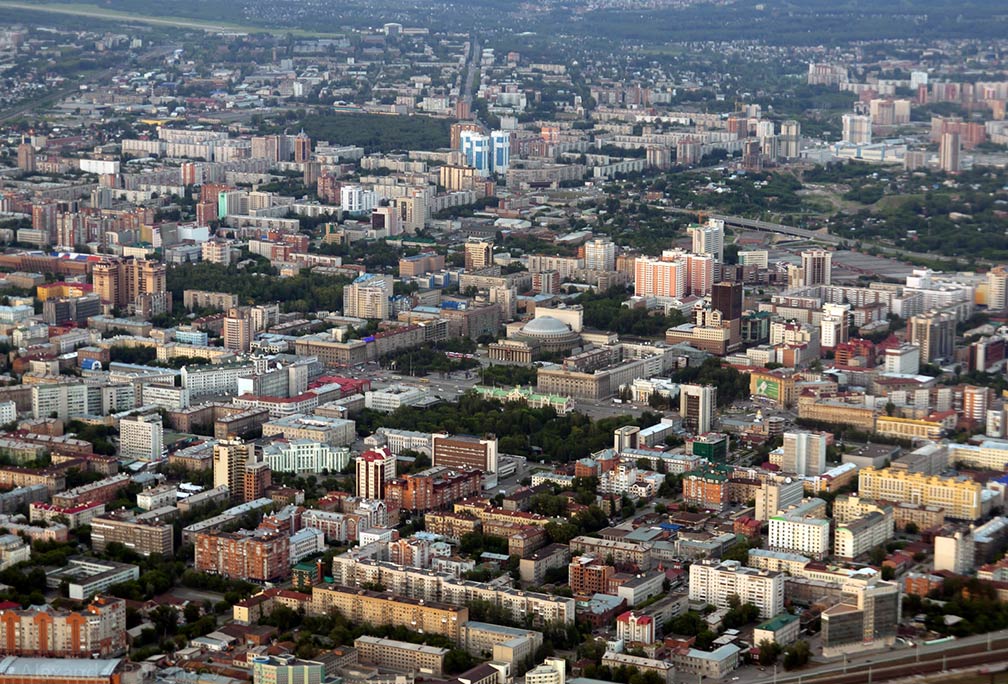 Image: Alex Polezhaev
Novosibirsk stretches along both banks of the Ob River, it extends from north to south for a distance of about 40 km, and its still expanding largely. It is the capital of the Novosibirsk Oblast (Oblast is the Russian version of a province), which borders Kazakhstan in south west.

Novosibirsk was founded in 1893 as one of the connecting stations of the Trans-Siberian Railway.

The city is the largest commercial, industrial and scientific center in Siberia and the regional transport hub at the Trans-Siberian Railway.

Today the city has a population of 1.5 million people. It lies within a continental climate zone offering cold winters and moderate summers.


The Map shows a city map of Novosibirsk with expressways, main roads and streets, zoom out to find the location of Tolmachevo Airport (IATA code: OVB), the busiest airport in Siberia, located about 16 km (10 mi) west of the city center.

To find a location use the form below. To view just the map, click on the "Map" button.